Best week to eat
One of New Haven's most prized celebrations is its bi-annual, six-day celebration known as Restaurant Week. The festival takes over the city and has welcomed diners from across the globe. More than 30 restaurants serve prix fixe menus each year. Here are just a few of the restaurants participating in this fall's Restaurant Week. – J. Simms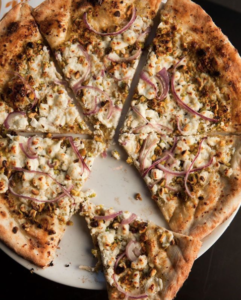 photo from instagram @tarrynewhaven
Tarry Lodge 
The Italian style restaurant, Tarry Lodge, is a great place to have a nice sit down meal with friends and family. Lunches during Restaurant Week include options such as gnocchi, a porchetta panini and pizza, with dessert including soft serve ice cream. Lunch will be served from 11:30 a.m. to 3 p.m. Dinner will begin at 3 p.m. and will continue to be served until closing. Some options of dinner meals include salads, soups, short ribs and fettuccine. The dessert will be soft serve ice cream.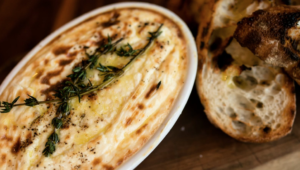 photo from instagram @heirloomnewhaven
Heirloom 
A more relaxed setting, Heirloom serves seasonal flavors within its farm and coastal cuisine. Lunch is two courses, including dishes such as butternut squash soup, kettle chips, avocado toast and cast iron mac & cheese. Dinner is multi course and includes a few of the same dishes as lunch. Some different ones include caesar salad, gnocchi, mahi mahi and pork belly. Dessert choices include apple pie sundae, lemon panna cotta and butterscotch pudding.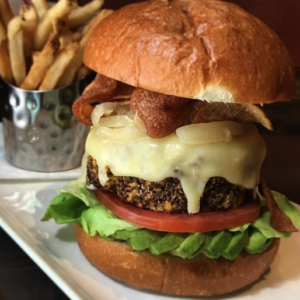 photo from instagram @prime16newhaven
Prime 16
Known for its burgers, Prime 16 is just the place to go if you are looking for all-American cuisine. A two course lunch will be served from 11 a.m. to 4 p.m. Choices include butternut squash soup, street tacos, buffalo skewers, different types of burgers and chicken sandwiches. Dinner begins at 4 p.m. and continues on until 10 p.m. The three course meal includes some of the same dishes as lunch, but others include a prosciutto plate, salmon, mushroom risotto and Mediterranean chicken. The two choices for dessert are white chocolate cheesecake and pumpkin bread pudding.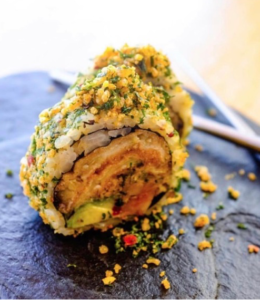 photo from instagram @miyas_sushi
Miya's Sushi
If you are a sushi fan, Miya's is the place to try for Restaurant Week. Miya's will serve multiple different types of dishes. These include spring rolls, miso, teriyaki, plant-based sushi and seafood sushi. There will also be desserts that include tempura ice cream and a special type of dessert sushi.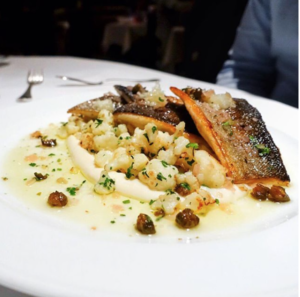 Union League Cafe 
Looking to feel like you are in the beautiful city of Paris? Union League Cafe is the place. Dishes include salmon terrine, vegetable soup, seared Maine hake and veal roulade. Dinners have four choices of dessert that include vanilla ice cream, warm hazelnut chocolate pudding, apple tart tatin and calvado chantilly.
All listed eateries will charge the same amount for their Restaurant Week menus: 
$17 Lunch
$34 Dinner
Comments