What's the Scoop?
Putting Three Local Ice Cream Shops to the Test
Looking for a treat but the Ratt is out of Ben and Jerry's? No need to look any further, here's an inside look at three local shops serving up delightful scoops. In order to find out which shop has the best ice cream, we compared our favorite flavors from each location below. –A. Guerra & M. Buck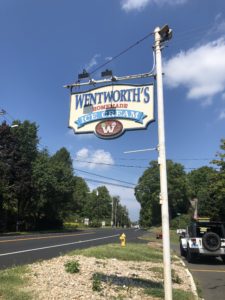 Alexis Guerra | The Quinnipiac Chronicle
Wentworth's Homemade Ice Cream
3697 Whitney Ave, Hamden, CT
Coffee: Being within walking distance from main campus, Wentworth's seems to receive a lot of praise from students without a car, but I can't say I agree. While the shop is cute and colorful, the ice cream was so thick that it was difficult to eat. However, the flavor was just right, I could taste the coffee but it wasn't overbearing.
3/5 – M. Buck
Cookie Dough: As much as I liked the colorful cup it came in, the texture of the ice cream was too thick for my liking. It did have big chunks of cookie dough in it, which gave it a good flavor. I'd be tempted to return to Wentworth's because its menu had a huge variety of sundaes.
3/5 – A. Guerra
Sweet Claude's Ice Cream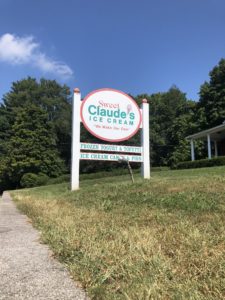 Alexis Guerra
828 S Main St, Cheshire, CT
Coffee: It's safe to say that I am a coffee addict, but despite my love for coffee, I found this flavor to be overbearing. While the coffee was strong, Sweet Claude's has obviously mastered the process of churning its ice cream into the perfect consistency. The shop had a lovely home feeling, but the lack of flavors on the menu was disappointing.
3/5 – M. Buck
Cookie Dough: Without even trying the ice cream, I was already in love with the shop because of its vintage, and honestly Instagram-worthy, interior. The dessert itself was insanely creamy and packed with flavor. The only downside is that this shop only accepts cash.
5/5 – A. Guerra
Ashley's Ice Cream
2100 Dixwell Ave # 15, Hamden, CT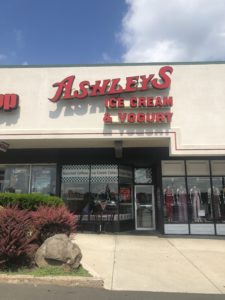 Alexis Guerra
Coffee:
I knew I'd love Ashley's from the moment I walked in. The walls are adorned with tie dye t-shirts, customers' drawings and a plethora of awards. The texture was to die for. It was perfectly creamy and melted in my mouth. The perfect balance of the coffee flavor combined with the creamy texture put Ashley's at the top of my list.
5/5
– M. Buck
Cookie Dough: Despite having a sweet tooth, this ice cream was still too sweet for me. I wish it was creamier and had more cookie dough. The shop itself was really fun with fan art from customers all over the walls and checkered tile floors. I also really loved all the different choices on the menu. Ashley's ice cream still left me disappointed though. 3/5 – A. Guerra
Comments