Exploring abroad
Have you ever dreamed of exploring the world, but needed to focus on your studies instead? Quinnipiac University, that believes immersing yourself in other cultures is an important part of experiential learning. There are many unique opportunities for students to go abroad for just a week and earn credit, so keep these classes in mind for the future.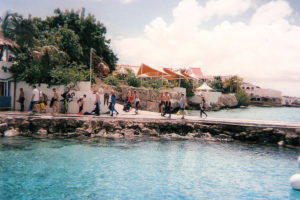 Photo courtesy of Dennis Matheson/Flickr
BIO 207 Coral Reef Diversity
Cost Estimated: $3,500
Location Bonaire, Netherlands
Faculty Member Dr. Lisa Kaplan
Students can spend their summer studying underwater life in the most interactive way possible: by scuba diving in Bonaire, Netherlands. Students learn about coral reef, marine ecology and underwater conservation. By participating in multiple dives each day during their trip, students observe animal behavior, reef structure and ecotourism.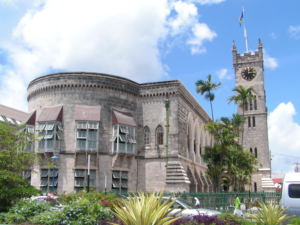 Photo courtesy of Regani
HSC 206 Service Learning International 
Cost $2,200
Location Bridgetown, Barbados
Faculty Member Professor Tracy Van Oss
Travel to Barbados for a repeatable 1 credit course that will let students experience a community-based service setting. They will learn and apply concepts of wellness and safety education and program implementation under supervision from experts. This course provides students with practical knowledge on how to help a community abroad and a chance to earn college credit while actively learning.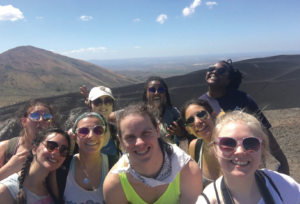 Lindsay Pytel | The Quinnipiac Chronicle
JRN 325 Telling Global Stories
Cost $2,200 – $2,600
Location León and Chinandega, Nicaragua, Central America
Faculty Member Margarita Diaz
During the semester, students meet once a week to learn about Nicaragua's culture, economy and politics in order to prepare for this trip. Over spring break, students venture to Central America and spend eight days reporting and photographing scenes in Nicaragua. While conducting interviews and shooting video, students can immerse themselves in the country and practice journalism. When students return, their work can be published online at tellingglobalstories.org.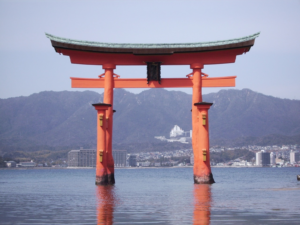 Photo courtesy of MarinaSonne
JP 200 Introduction to Japanese Culture
Cost $3,615
Location Japan
Faculty Member Mizuho Aussicker
Take in the beauty of Japan by visiting some of its most remarkable locations, like the former capital Kyoto, or the beautiful Miyajima Island. Live unforgettable experiences while also learning about the history and culture of one of the oldest nations on Earth. The course provides students with an overview of Japanese culture and customs that will prepare them for the trip. Completing the course will give you 3 credits, and memories that will last a lifetime.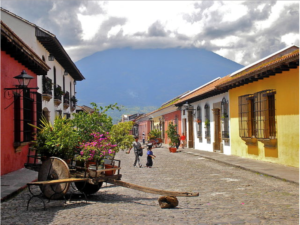 Photo courtesy of Rigostar
SB 360 International Business Immersion
Cost $2,000
Location Guatemala
Faculty Member Kiku Jones
Immerse yourself in international business and culture on a trip to Guatemala. This short term trip lead by the School of Business faculty seeks to help develop students understanding of the culture, business customs, and regulatory environment of Guatemala, as well as giving an opportunity to earn three credits.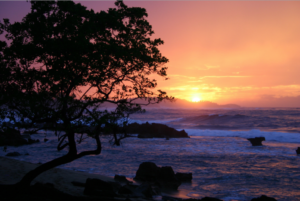 Photo courtesy of Myoolphotos
SO 319 Culture/Faces of the Caribbean
Cost $2,100-$2,300
Location Puerto Rico
Faculty Member Diane Ariza
Visit Puerto Rico and experience the Caribbean's rich culture! In this three credit course you will explore health disparities, environmental issues and inequality while learning about European and American colonialism's impact on the island. In the process of understanding these problems students will see how the past has sculpted the Caribbean people's thoughts a traditions.
Comments