My QU 301 experience in the DR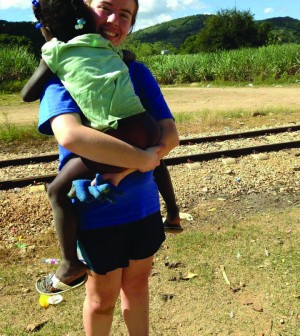 I have been home from my service trip to the Dominican Republic for two weeks now, but I still cannot stop thinking about the people I met there. I wake up in the morning and savor the dreams I had about being back in Batey 50, a sugar cane village near La Romana, Dominican Republic, where more than 30 others from Quinnipiac and I traveled for more than a week over our winter break.
As part of QU 301, we built a house and started to create a basketball court and garden for the people of Batey 50. Our primary mission, however, was to continue to bring hope to a community where people have little money and little food, but a lot of heart. The men in Batey 50 work long hours in the sugar cane fields. Their job is difficult and dangerous, and the workers are paid very little.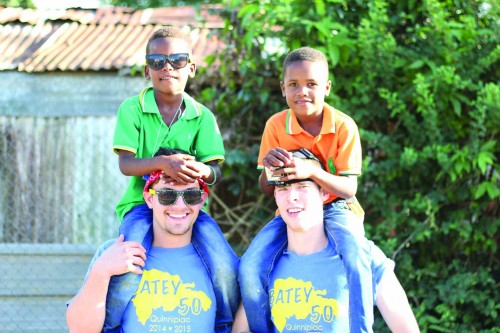 Sara Kozlowski | The Quinnipiac Chronicle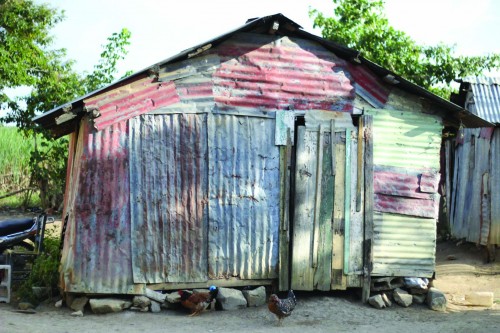 photo courtesy of Rebecca Castagna
Despite such hardships, my class remarked several times how those in Batey 50 are much happier than Americans. When we first arrived in Batey 50 on a school bus, children came running up to us to say hello or jump into our arms. We were trusted to carry around babies and welcomed into people's homes. While many Americans may complain about what they don't have, I never got the sense that the residents of Batey 50 mourned their lack of material objects. Yes, people asked me for the shorts and the shoes I was wearing on my last day. But this was not out of greed. This was because they truly needed these things.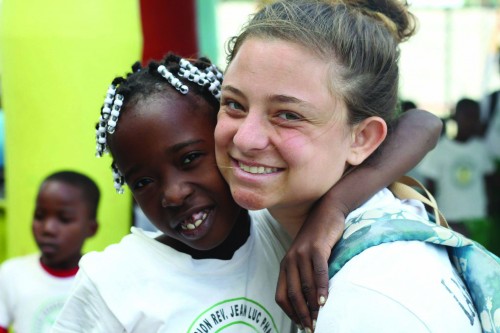 photo courtesy of Rebecca Castagna
One of my favorite memories of the trip was playing with a 7-year old girl named Estella on our last day in Batey 50. She took me to the church in the village and we played a game where we threw the elastics on her wrist at the church wall. If two of the elastics fell on top of each other, the thrower won all the elastics on the ground. The game ended when one person ran out of elastics. In a place where kids don't have handheld devices and TV, elastics are the next best thing. It was such a simple game, but it was truly fun to bond with Estella over this game. I would give almost anything to be back there with her.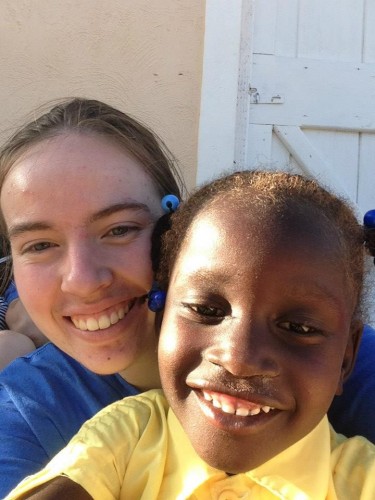 photo courtesy of Julia Perkins
But one of the most powerful moments from the trip was when we were on the bus, leaving Batey 50 for the last time. We were all emotional and upset about saying goodbye to our new friends, unsure if we would ever see them again, unsure of what their fates would be. We passed an old man in a ragged shirt, hunched over so much that it looked like he was sitting, walking slowly after a long day working in the sugar cane fields. The bus backed up probably about 100 yards so we could pick him up and give him some food and water. People shouted out the window at him, but he couldn't hear us. I'm not sure if his hearing was poor or if he just didn't realize we were calling to him.  Eventually a few people had to get off the bus for him to notice us.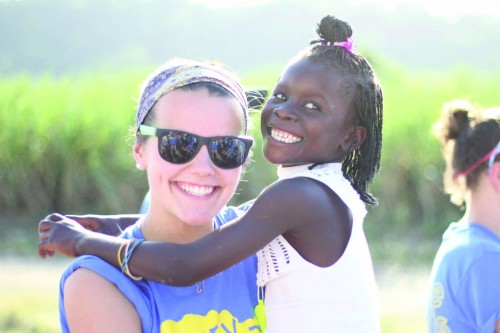 photo courtesy of Rebecca Castagna
I was sitting in the back of the bus so I couldn't always see what was going on, but I was so overcome by emotion. Tears welled up in my eyes and I was so angry that this man would have to continue to work in the sugar cane villages day after day, while I would return to America, to all the comforts of home.
Society has done such a terrible job of sharing the wealth of this planet. It is disgusting that some people make millions of dollars a year, while others are starving. I thought going on this trip would give me the magic solution to end this problem, but it didn't.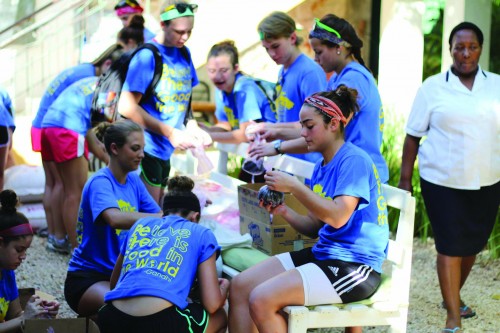 photo courtesy of Rebecca Castagna
What it did was put a face to poverty. Before poverty was some terrible thing that I read about or saw on the news. Now I picture my friend Estella and her family and I know it is real. And I won't be satisfied until Estella, her family, the people of Batey 50 and all those living in poverty have a greater portion of the wealth in the world.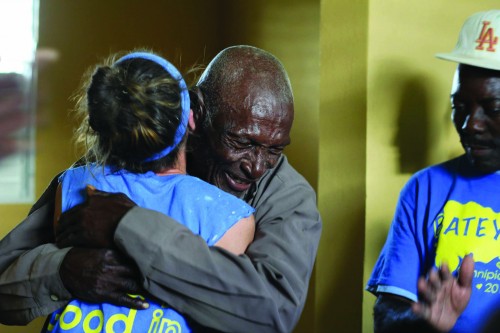 photo courtesy of Rebecca Castagna
Comments