Removing the blue tarp
Construction on Carl Hansen Student Center, Ed McMahon Mass Communications Center comes to end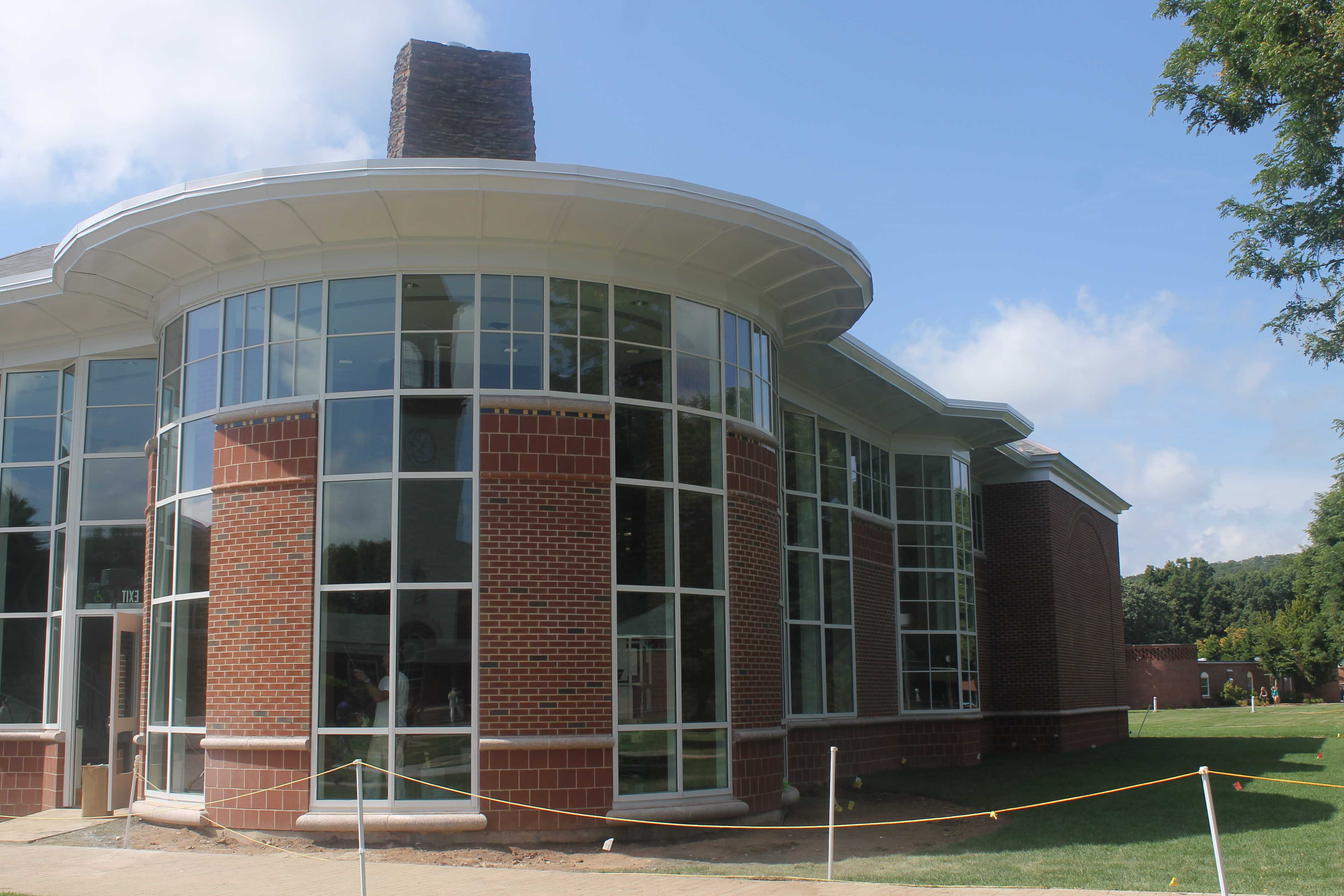 The class of 2016 was greeted with new paths and a clear quad, while the rest of the student body was thankful to see its campus back.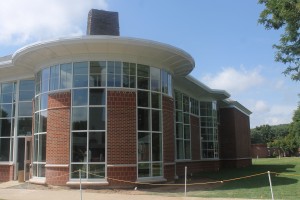 Katie O
Many students found it relieving to see green instead of blue covering the quad.
"My first two years here, all I've seen is the blue fence," junior Zack Daly said. "But now that it's done, I'm really looking forward to seeing the finished product."
After the three-to-five year process, according to Assistant Dean and Director of the Student Center Daniel Brown, the expansion of the Carl Hansen Student Center's exterior is complete. However, small touches are being done on the inside.
The new addition to the student center resembles the Rocky Top Student Center with a fireplace and two grand staircases. A projector was also installed, placed over the fireplace, with side speakers.
While the inside of the expanded student center is getting into shape, the outside looks like it was always connected with the student center.
"I came back and it all looks like it's been there for a million years, so they did a good job," junior Amanda LaSala said. "I think it looks really great, it took them too long to build it, but besides that it looks really good."
The anticipated looks for the student center extension were available online; however, some students were disappointed that the photos weren't actual shots.
"I thought it was kind of unfair that Quinnipiac posted pictures of the 'finished' student center and then we get here and it's not actually done, and those pictures were just mockups," senior Caitlin Riblett said. "It felt a little dishonest. This construction was supposed to be done years ago. It didn't make sense to make it seem like it was done when it wasn't."
The Ed McMahon Mass Communications Center also underwent summer construction. The old "newsroom," room 253, is now opened with new glass windows and a new layout. The seating isn't an ordinary classroom setup; however, it's the traditional classroom with a "newsroom" twist.
"The room with the glass windows seems to be ideal for a class with discussion and presentations," senior FVI major Josh Powers said. "I also love that they added Macs in the back for editing — this was always an issue in the past; not having enough editing space come finals week."
The second classroom with a new look is room 260. Both classrooms were updated to add space and to make it easier for editing projects, Dean Lee Kamlet of the Ed McMahon Mass Communications Center said in May.
"I saw the two new classrooms in the School of Communications the week before classes started and I was shocked," Powers said. "Both classrooms are extremely efficient with the use of space."
Vice President of Facilities & Capital Planning Salvatore Filardi was not available to comment on the construction's completion date.
Comments